Chiropractor in Boynton Beach, Florida
Our chiropractic facility in Boynton Beach, Florida, has been successful in practice since 1999 and we have over 35 years of experience. We offer full physical therapy, modern equipment, full spine adjustments, isotonic and isometric stretching, and cardiovascular improvement. We have a full rehabilitation center complete with physical therapy, and we are experts in disability ratings. We also offer nutritional counseling, and complete relaxation techniques such as meditation are taught. Techniques practiced include applied kinesiology, Gonstead, Diversified, Sacral-Occipital technique, full spine adjusting, hydrotherapy, cryotherapy, ultrasound, electrical muscle stimulation, traction, trigger point therapy, and massage therapy.
If you or a loved one have been in an auto accident, even a minor one, it is in your best interest to have your spine evaluated. We offer loving care in a professional atmosphere. We help alleviate chronic pain and all neck, back, muscle and joint pain as well as sciatica, numbness, allergies, and asthma. Call us now to schedule an appointment, we are here to help you.
What others are saying about us…

The staff at Golden Chiropractic made me feel totally at ease after I suffered a herniated disc from a car accident. I needed months of rehab, and they knew exactly what to do to make me feel better. Now I can move around freely and have the confidence to live my life again. Without their assistance, I could be bed ridden and not able to work. This has been a slow but steady journey and I'm glad I was able to find Golden Chiropractic to help me on the road to recovery from this car accident.

I've known this doctor for 15 years now and I hope our relationship continues for many more. I would never let anyone else adjust me. Doctor Golden is very sweet and gentle. It's very obvious that he knows what he is doing and makes you feel like absolute family!! I'll never go anywhere else and I highly recommend his services to all friends and family looking for a good chiropractor in the area.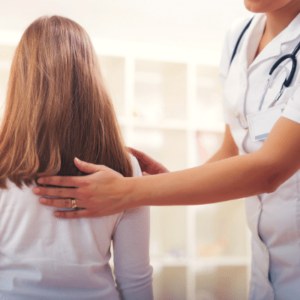 Live Your Life Without Limits
Helping Men & Women Lead Healthy, Active, Happy Lives
At Golden Chiropractic, the focus is on general chiropractic care for families and individuals from all walks of life that have suffered car accidents or sports injures and require rehabilitation.
Contact us today to schedule your free consultation.